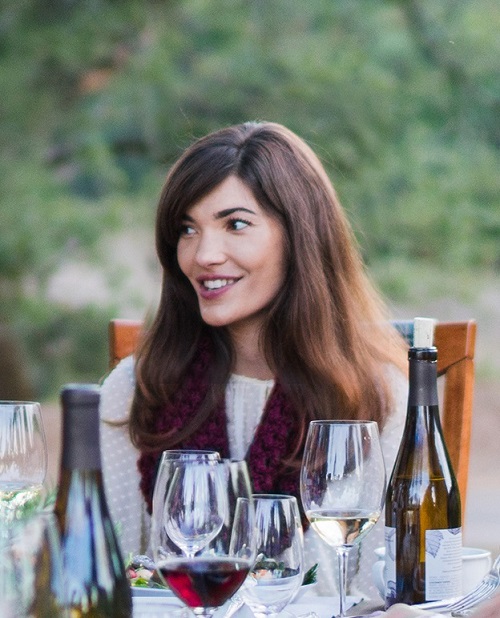 Julia Jackson is the effervescent spokesperson for her families' business Jackson Family Wines. Her love for the wine business comes from picking grapes as a child at the family vineyard. She is the daughter of Jess Jackson who founded Jackson Family Wines in 1982. Julia Jackson continues to work alongside of her mother Barbara Banke and her siblings, continuing the tradition of great wine making that Jess Jackson started. She attended Scripps College where she received a degree in art and did her graduate work at Stanford School of Business.
Check more: https://www.behance.net/juliajacks2e10
Her yearning to understand every aspect of the business is evident. Her first summer after graduating college was spent at the family vineyard in France making wine from 6:30 a.m. to 10 p.m. Now an expert in the craft, her favored varietal is the Cabernet grown in Sonoma county. Jackson Family Wines have wineries around the globe producing Lassègue from their French chateau, a Cabernet-Shiraz blend called The Peake from Australia and Calina's Cabernet Sauvignon from Chile.
Julia Jackson is a woman who sees enormous potential in places and people. Inspired by her mother Barbara Banke, Julia started a non-profit grant-making program in 2014 called Seeds of Empowerment. The program supports women around the world in an effort to support change near and far. The program grants $100,000 each year to leaders and entrepreneurs who inspire and create change in protecting the environment, effecting cultural change and creating opportunities for under-served populations. Jackson Family Wines also contributes to over forty non-profit organizations such as the Red Cross, United Way and the Sonoma County Justice Center.